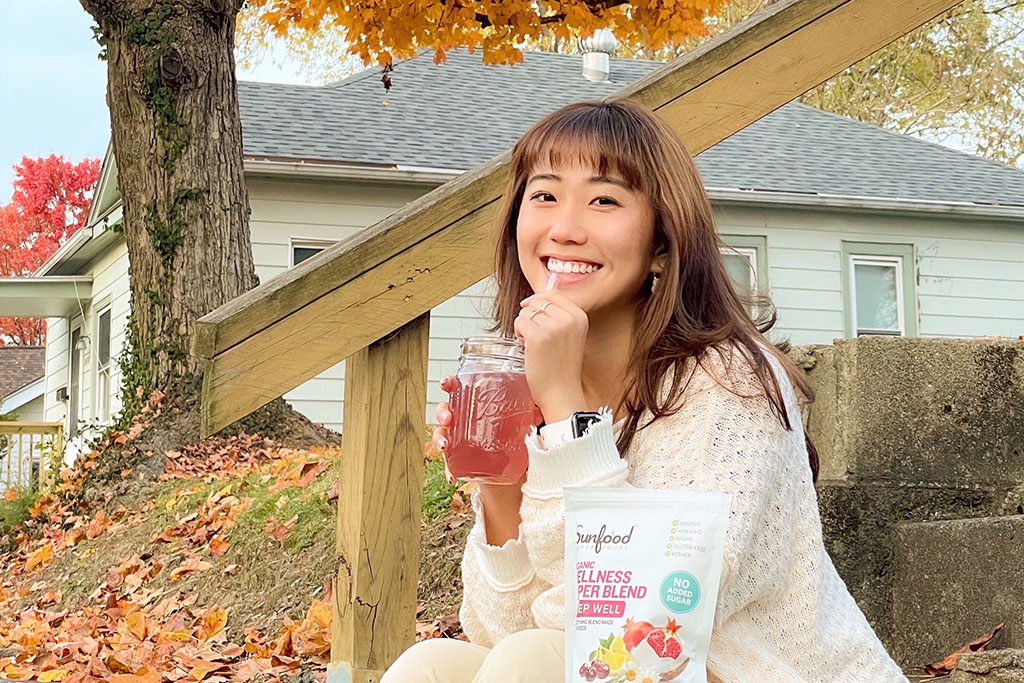 Sometimes we need a little extra help getting to sleep. Luckily, the solution could lie in real foods and your nightly routine. For busy college student and active cyclist Michelle, her pre-sleep routine includes skincare, indie music, reflection, and a dash of superfoods. Between keeping up with classwork, exercising, leadership duties, and running her blog, a good night's sleep is critical for Michelle from @organicmichelle. Find out how she incorporates superfoods, including our newest superfood blend, Wellness Super Blend Sleep Well, to get the proper rest she needs to keep going and to crush finals week!
What role do superfoods play in ensuring you get a restful night's sleep?
Superfoods have provided me with a natural way to get a good night's rest. It allows me to get my daily vitamins and minerals each day, which makes me feel calm when it comes time to sleep.
How important is proper sleep in your busy life and why?
As a college student, I find myself needing to get things done from the moment I wake up to the moment I fall asleep. Given that every day is filled with tasks like attending class, cycling, leading meetings, and keeping up with my food blog, proper sleep has been essential for me.
What 3 tips do you have for waking up energized and ready to take on the day?
Despite my endless number of tips to feel your best in the morning, my top three would include avoiding going on your phone first thing in the morning, having a warm cup of tea or coffee, and fueling your body with a proper breakfast filled with superfoods!
What is your nightly routine before going to bed?
Before I unwind for the day, I make sure to have my outfit and things ready for the next day to avoid any stress first thing in the morning. Then, I go into my nightly skincare routine, listen to indie or soul music, and take at least 10 minutes to reflect on my day.
What activities do you love to do during the day that require a lot of energy?
I enjoy cycling outdoors or getting a weight-lifting session in my day. Being able to push my body to become stronger and healthier has constantly been a rewarding experience. In addition to this, I love using my creative skills to do activities such as painting, ceramics, and creating content for my food blog.
Tell us about your top 3 superfoods that fuel your active and busy lifestyle.
Green tea is a great way for me to start my day. Berries are the perfect superfood to top on Greek yogurt. Ginger is a must-have in my green smoothie bowls.
What ONE benefit would you say you've received and valued most from deeper sleep?
I found that when I have proper deep sleep, I am more energized and focused throughout the day. I feel more happy and less irritated when it comes to getting daily tasks done.
Any advice or messages of encouragement for others struggling to get proper sleep?
Value the time that you have to yourself. Perhaps you'll surprise yourself with what you can accomplish in that time. Once you are able to do that, you'll understand what you need in order to get a proper sleep. Always prioritize your health and wellbeing over everything else.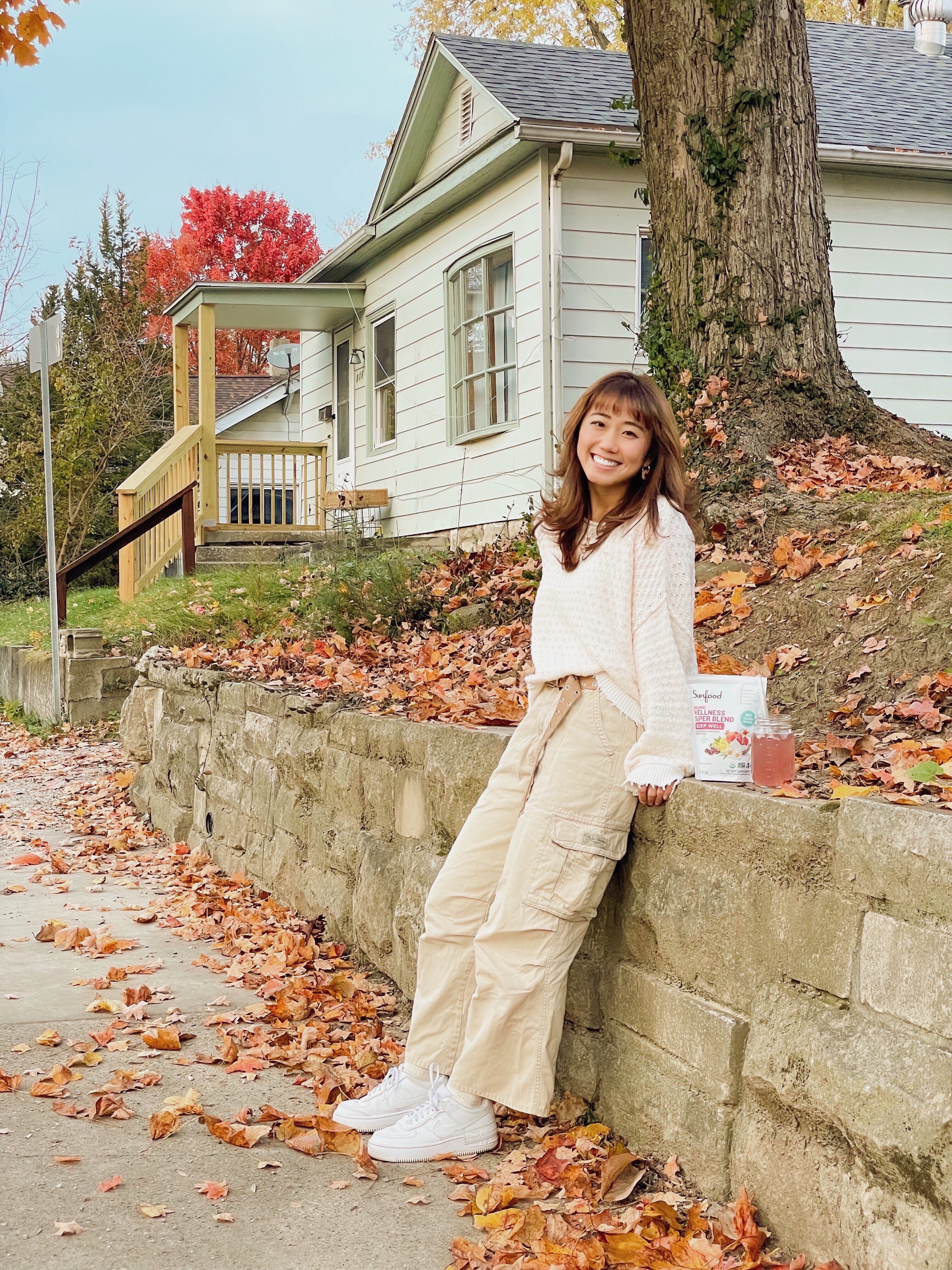 Photo credit: Michelle Moon
Sunfood's "Natural Solutions" does not promote or suggest natural cures, natural healing or natural remedies for any disease, disorder or ailment thereof. This information should be treated as educational material gathered and discovered from various studies, clinical trials, and customer reviews. It is designed to encourage healthy lifestyles and independent conclusions in regard to natural products and alternative health choices. It is best to consult with your healthcare practitioner before attempting any form of natural cure, natural healing or natural remedy to any health issues.