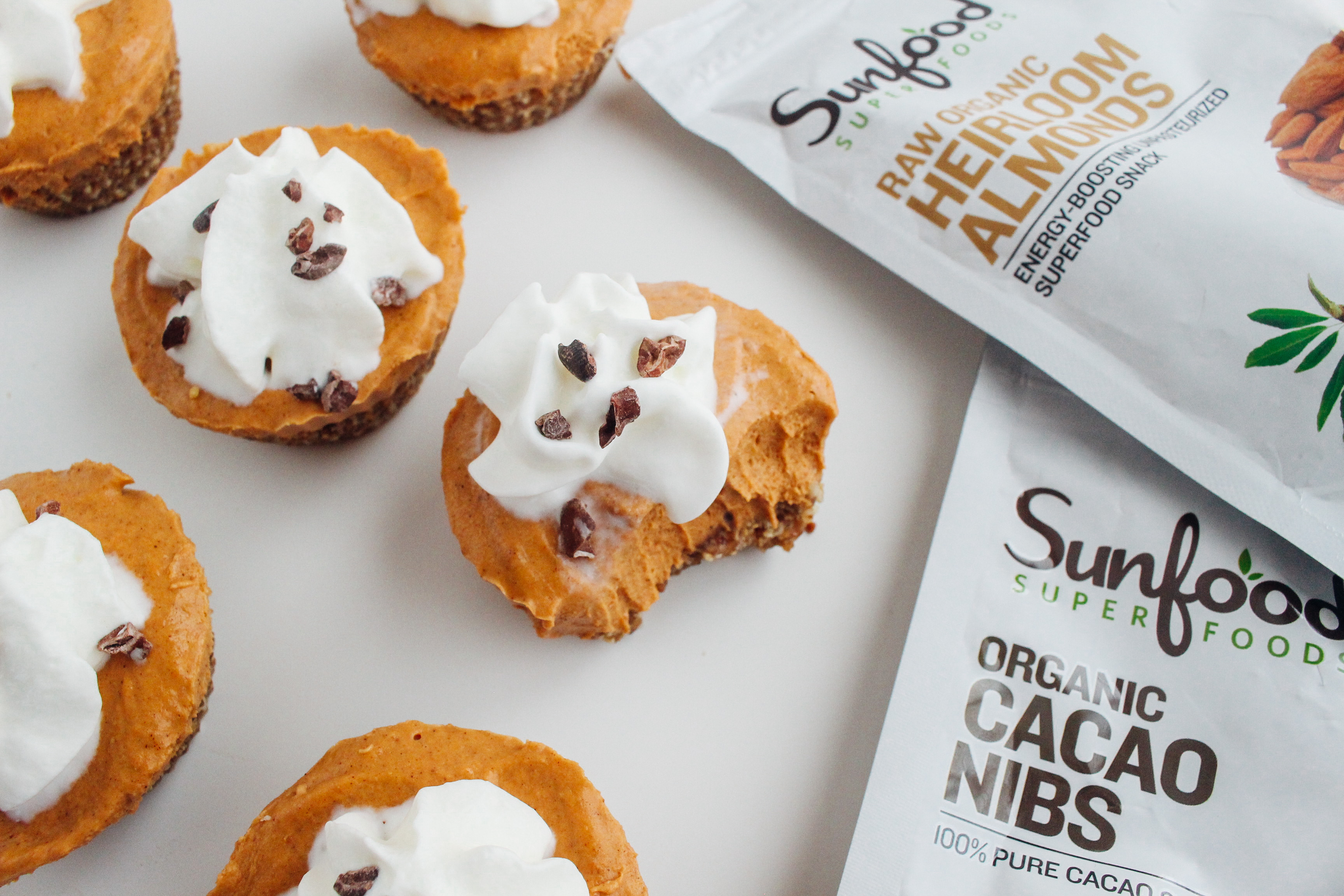 Fresh from the pumpkin patch to your plate, these plant-based Pumpkin Pie Cups by Kat Condon from @katalysthealth are the star of this baking season. Made with almonds and fall flavors, these heavenly cups of sweetness are a superfood twist on this classic dessert. Top with a dollop of vegan whipped cream and sprinkle with cacao nibs for that satisfying crunch. Oh, and did we mention they're no-bake?
Ingredients
CRUST
FILLING
1/3 cup pumpkin purée
1/3 cup cashew butter
1 tablespoon coconut oil
2-4 tablespoons maple syrup
1 teaspoon pumpkin pie spice
TOPPING
Method
Line a muffin pan with six liners.
In a food processor, pulse crust ingredients until everything is broken down and sticks together.
Press crust into prepared liners and chill while you make filling.
Clean out processor and add filling ingredients. Pulse until smooth and creamy.
Distribute filling among the six cups, then freeze for 30 minutes.
Remove from liners, top with vegan whipped cream, and cacao nibs—then gobble up!