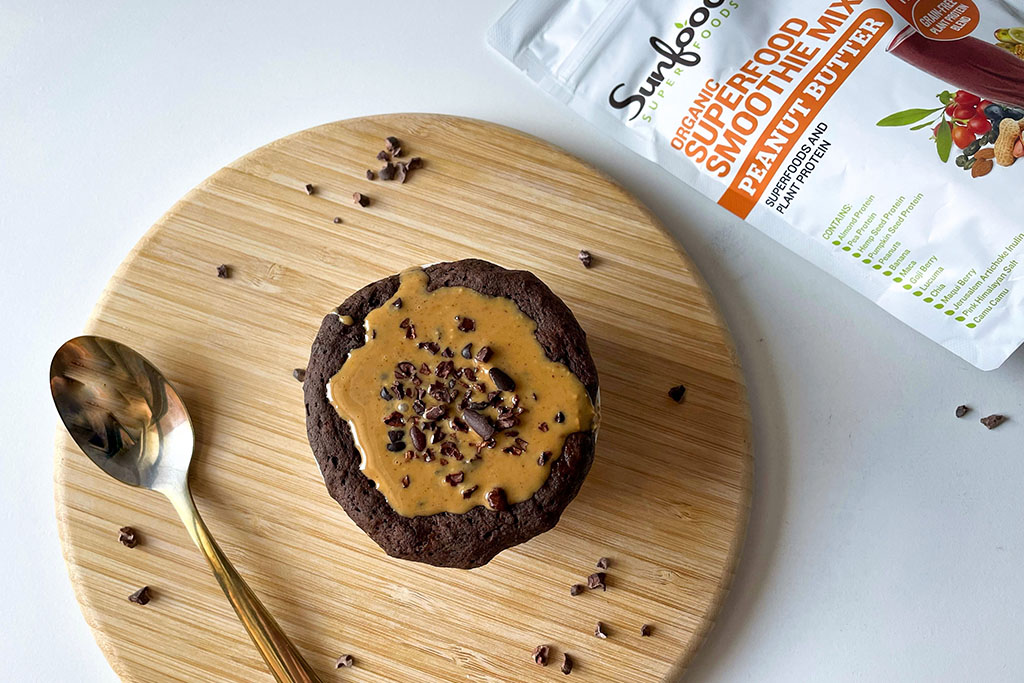 Creamy, dreamy, peanut butter heaven is just one minute away! Ali from @wellness.with.ali's Peanut Butter Chocolate Mug Cake is plant-based, gluten-free, and only takes one minute to bake in the microwave. Our Superfood Smoothie Mix Peanut Butter gives it that extra boost of superfood nutrition. It's so easy, making it is a piece a cake – or should we say "mug of cake." Here's how to make it:
Ingredients
4 tbsp gluten-free flour
2 tbsp Sunfood Cacao Powder
3 tbsp coconut sugar
1/4 tsp salt
1/2 tsp baking powder
1/4 tsp baking soda
2 tbsp oil
6 tbsp non-dairy milk
1 tbsp Sunfood Cacao Nibs (and extra for to top the mug cake)
1/2 tsp vanilla
Method
Combine dry ingredients in a large microwavable mug.
Next, add wet ingredients and cacao nibs to the mug and mix.
Microwave for 1 minute and top with peanut butter and extra cacao nibs. ENJOY!