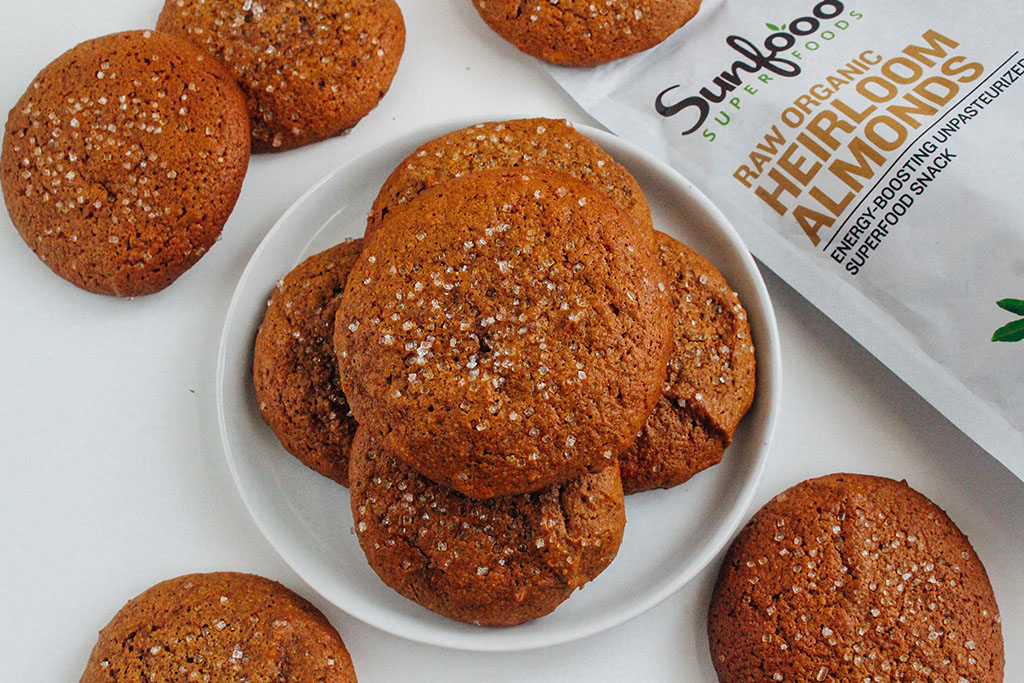 Ready to ginger snap out of your boring routine? Sprinkle a little spice into your life with Plant-Based Ginger Snaps. Kat Condon from @katalysthealth made these sweet cookies with highly nutritious almonds and molasses for that comforting taste you know and love. Dip in oat milk for that extra creamy delight.
Ingredients
Method
Preheat the oven to 350 degrees F.
Roast almonds on a baking tray for 10 minutes, stirring halfway.
Let nuts cool for 5 minutes, then add to a food processor and blend on high until smooth and creamy.
In a bowl, stir together flax egg, coconut sugar, molasses and 1/2 cup of the almond butter.
Add coconut flour, baking soda and spices. Stir until incorporated.
Use a small cookie scoop to drop dough onto a lined baking sheet. Press down slightly, then sprinkle with decorating sugar, if desired. Bake for 10 minutes. Enjoy!