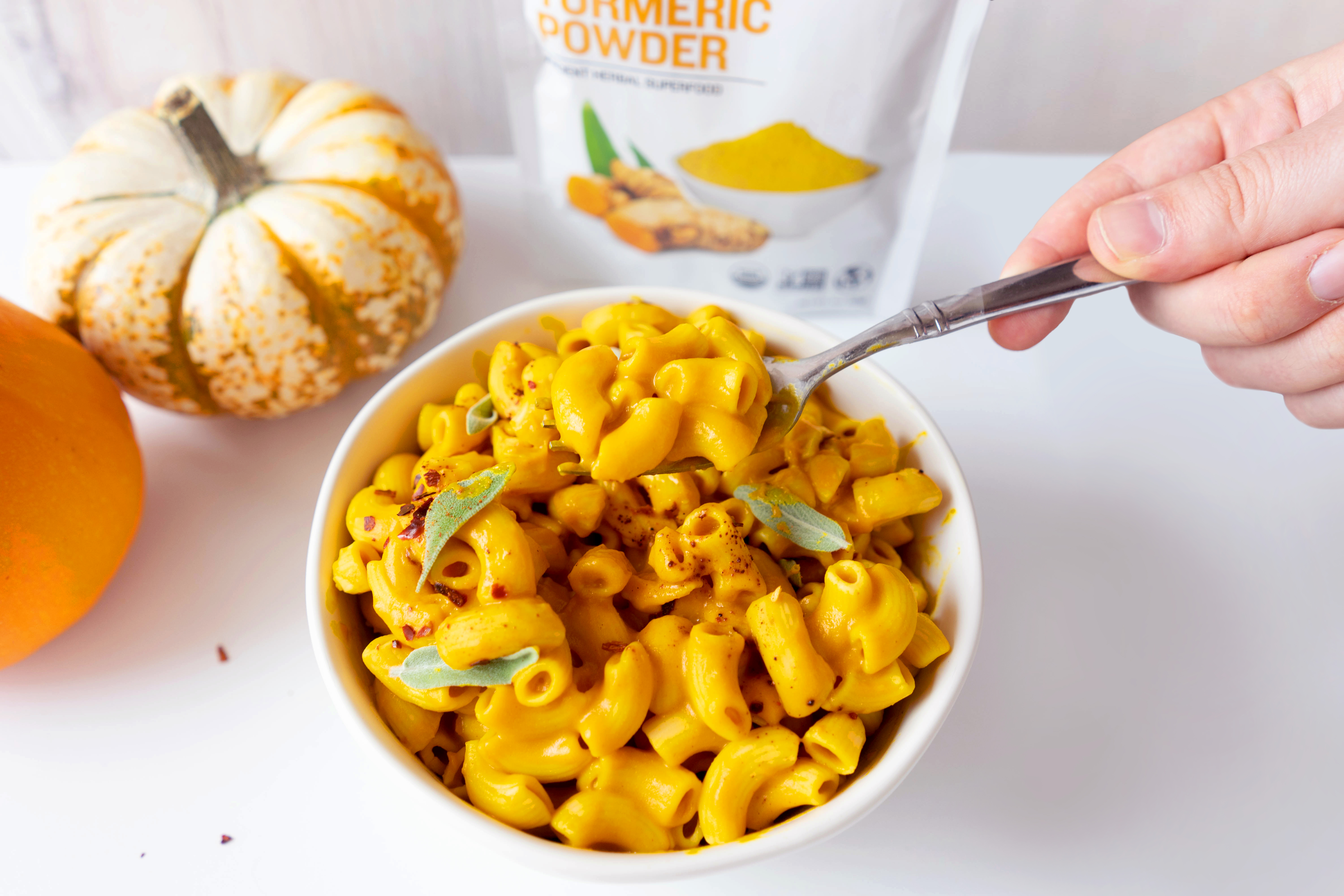 This Turmeric Pumpkin Mac & Cheese will be everyone at the Thanksgiving table's favorite. It's gluten-free and vegan, so your gluten-sensitive and plant-based friends can enjoy! The turmeric not only gives this dish an extra orange boost of color, but it naturally contains a powerful compound called curcumin making it a wonderful addition to any diet.
Ingredients
2 tsp Sunfood Turmeric Powder
1 14oz can pumpkin puree
1 tbsp olive oil
2 tbsp minced garlic
2 tbsp gluten-free flour
1 1/4 cup unsweetened plain nut milk
6 tbsp nutritional yeast
1/4 tsp nutmeg
3 tbsp chopped sage
1 tsp salt
1 box of pasta (we used @eatbanza!)
Method
Heat oil in medium skillet and add garlic.
Add in chopped sage and turmeric, sauté for a few minutes.
Boil pasta in a separate pot, follow the box's instruction, then set aside.
Add in the remaining ingredients to your skillet (except for the pasta). Whisk together and sauté for another 5-ish minutes.
If you want an extra smooth sauce, pour this mixture into a high-speed blender. If you don't care, you can skip this step.
Combine pasta with sauce in the skillet and mix well.
Top with vegan parm cheese, pine nuts, or more sage if you're feelin' fancy and enjoy!