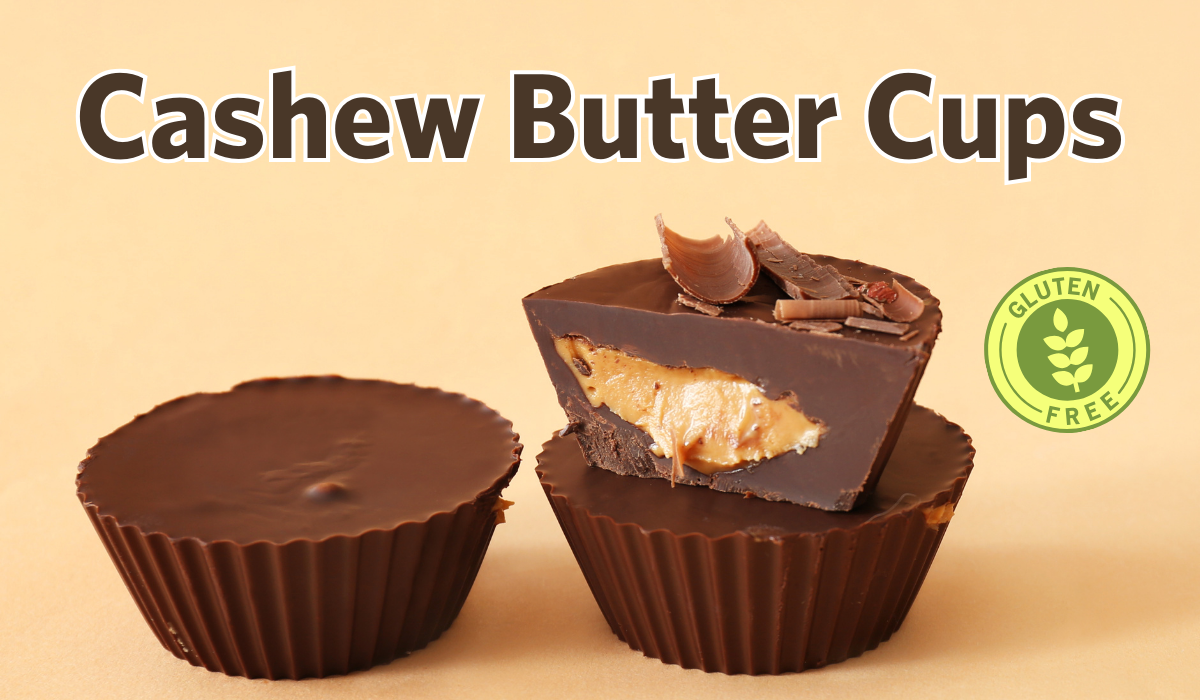 These delectable treats are the perfect combination of nutty, creamy, and sweet, making them an ideal indulgence for those with dietary restrictions or anyone seeking a delightful, gluten-free dessert. These heavenly cashew butter cups will have everyone asking for seconds. So, let's dive into the kitchen and whip up this delightful treat!
INGREDIENTS
1 cup Sunfood Cashews
1 tbsp coconut oil
1 cup dark chocolate chips
Pinch of salt
METHOD
1. Blend the cashews and salt in a food processor until creamy. Add a spoon of coconut oil if necessary.
2. Microwave dark chocolate chips with coconut oil in 10-second increments until melted.
3. Pour a small amount of melted chocolate into muffin tins.
4. Refrigerate and let set for 30 mins
5. Layer with cashew butter and top with more chocolate.
6. Refrigerate for 1 hour and enjoy.