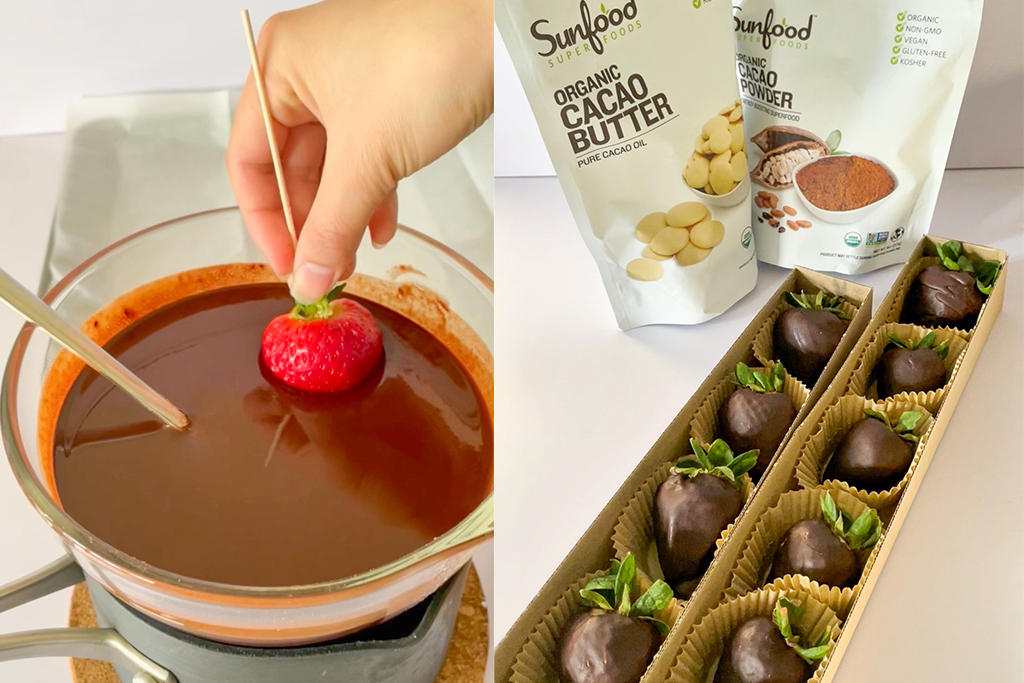 Chocolate is our love language. Chocolate made from scratch with all real-food ingredients? We are head over heels! @cafewithmay's Chocolate Covered Strawberries with Cacao Butter will make you fall in love. Whether you're sharing with a Valentine or you're indulging in these sweet treats on your own, this simple recipe is a must-have this V-Day.
INGREDIENTS

METHOD

Melt cacao butter chips in a glass bowl over a saucepan.
Add cacao powder and maple or honey and mix.
Dip strawberries in chocolate, set aside to cool and harden.
Enjoy!
Check out https://www.instagram.com/cafewithmay for more fun recipes from May.