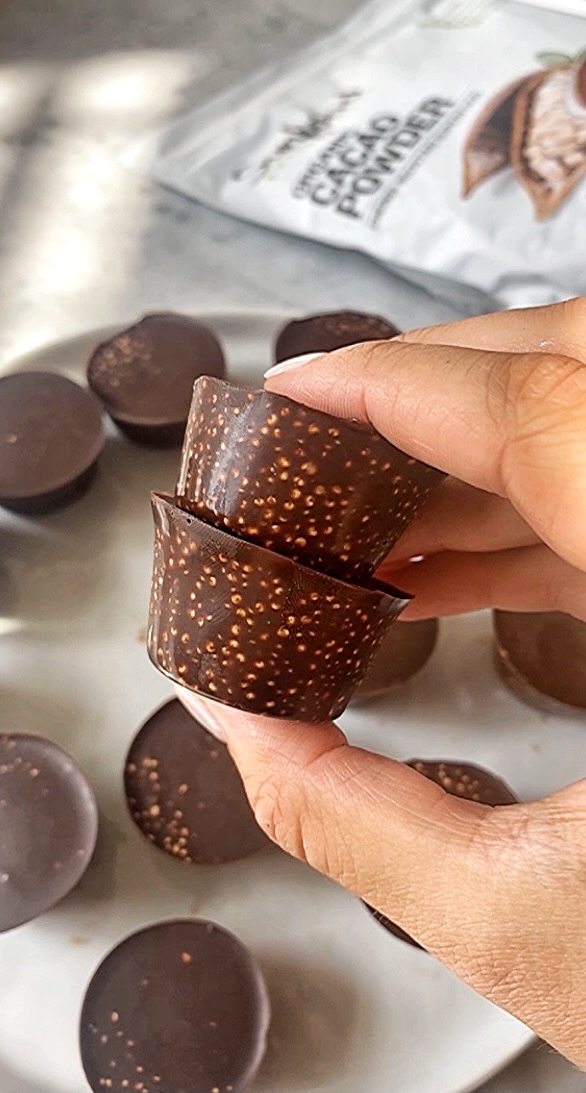 Making your own chocolate is not as scary as it might sound. Thanks to Sunfood, it's actually super easy. And it'll impress your friends, family, and even your kiddos. Try it by making Lauren from Less With Laur's Chocolate Quinoa Crunch Bites. These bite-sized morsels are the perfect after school snack for the kids or for a Friday night movie night at home. Not only will the delicious crunch make everyone happy, but you'll earn bragging rights for making chocolate from scratch. Here's how to do it!
INGREDIENTS

METHOD

Preheat the oven to 375 F.
Pour the quinoa onto a baking sheet and bake for 15 minutes or until crispy.
While the quinoa is baking, melt the cacao butter and then stir in the cacao powder, coconut sugar, vanilla and salt.
Stir in quinoa and pour mixture into a mini muffin tin.
Freeze overnight or until hardened. Enjoy!
Check out https://www.instagram.com/lesswithlaur/ for more tasty recipes from Lauren.