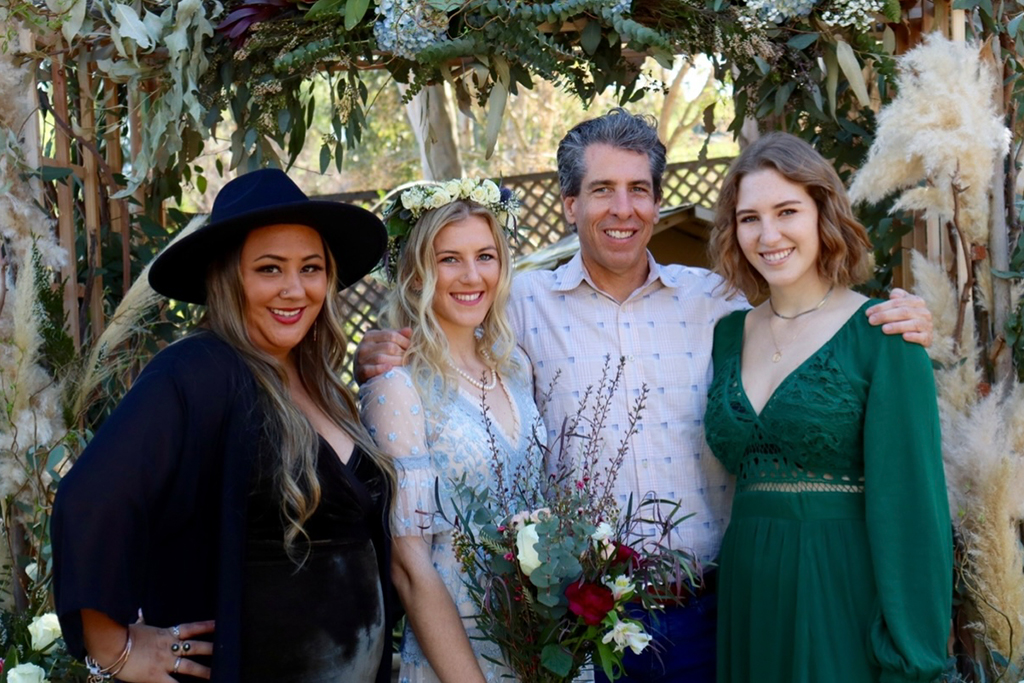 Cheers to our favorite guys—this one is for you, dads! This father's day we're celebrating every kind of dad. (Plant dads and Fur dads - we see you.) Here at Sunfood, we'll be lifting up all our dads in gratitude, celebrating their diversity and dad-ness! We sat down with super dad and Sunfood CEO Robert Deupree. When he's not brainstorming in Zoom meetings, working with the team on-site, or longboarding around the neighborhood, you can catch this super dad spending quality time with his daughters. We asked this Robert about fatherhood, how he incorporates superfoods into his daily life, and advice to other fathers out there.
What was going on in your world that caused you to come looking for superfoods?
I have been living a mostly plant based lifestyle since I was 18 – vegan foods were always a go-to for me and made me feel energized and focused. I think my daughters are made out of cacao, acai bowls, smoothies, and crispy tofu/veggie stir fry! Many moons ago, a friend of a friend introduced me to Sunfood and it aligned with my passion for healthy solutions - so I bought the company, and here we are!
What 3 adjectives would you use to describe being a dad?
Definitely Fun and Cool… but I have three daughters. So also Expensive. :)
What's your favorite Father's Day Memory?
Father's Day dinners or get-togethers with all my girls in one place. Lots of hugs, laughs and good food.
How do you include superfoods in your diet?
I bleed green!! I combine our Supergreens & Protein, Chocolate Smoothie Mix, Maca and Cacao Powder in my smoothie every day. It's a supercharged way to basically eat dessert for breakfast. Also, in the morning I eat a big handful of Goji Berries and I like to munch on our Chlorella as Spirulina tablets everyday. Our Cashews and Mangos are also unbelievably good – so, yeah I basically live on Sunfood.
What does a typical day in your life look like?
I mostly work from home, so there are lots of Zoom calls, phone calls and emails to get through. I love to open up the windows and take advantage of the afternoon bay breeze; sometimes I hop on my longboard and cruise the neighborhood. On the days I visit the team on-site, we spend hours in brainstorm sessions to grow the business and focus on constant brand improvement. We like to get a taco truck out to the office for our team and that's definitely the best way to spend a mid-week work day in San Diego.
Any advice or messages of encouragement for all the dads and families out there?
All I can say, is spend time with your kids while you can. They grow up fast and you send them off to make their own way in life, hold on to the little moments.