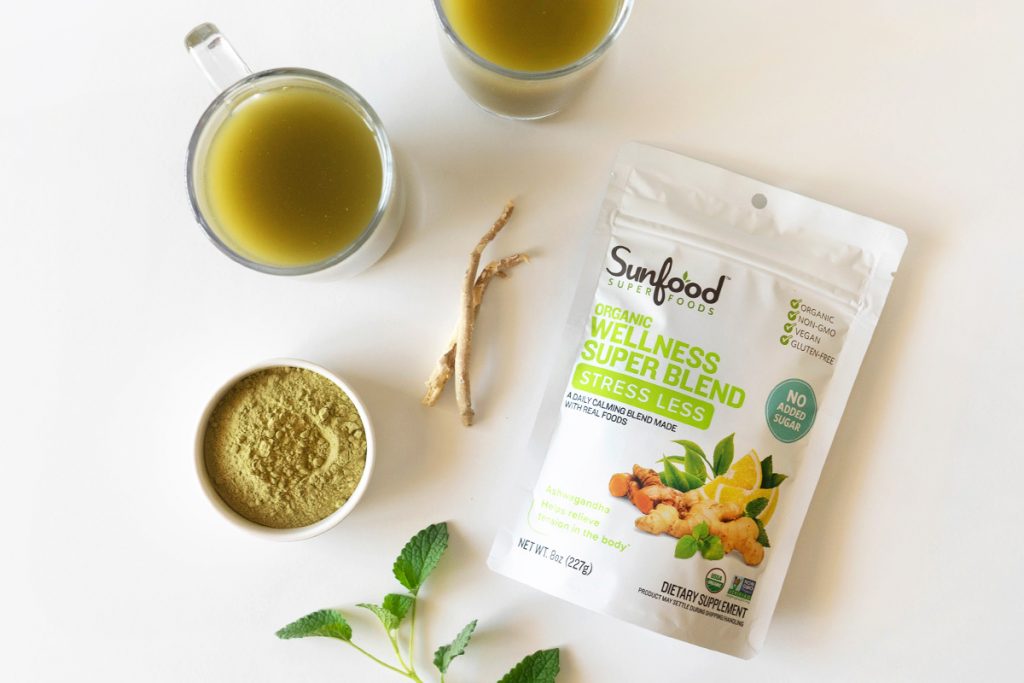 Stress can creep up at any time; deadlines, to-do lists, and the never-ending responsibilities of modern life can lead to a lack of focus and feeling overwhelmed. While we can't control the outside world, we have a say in responding to stress. It starts with how we treat and take care of our bodies and mind. We created Wellness Super Blend Stress Less - a superfood supplement that's made from real-food ingredients and Ashwagandha, an adaptogenic Ayurvedic herb to help ease tension in the body.*

Melt Your Stress Away
Wellness Super Blend Stress Less is a solution that can help keep it at bay, so you can stay engaged and get more done without skipping a beat. We love its soothing lemon and matcha taste and the benefits it delivers with every sip:
Made with Ashwagandha, an adaptogenic Ayurvedic herb to help ease tension in the body.*
Vitamin C helps reduce the over-taxation of the immune system caused by stress.*
Ginger helps calm the gut.*
All organic
No added sugar
Made with real-food plant-based ingredients
Gluten- and dairy-free
The result is a calmer and more focused you.
What's inside?
We only use the ingredients we believe will make a positive difference in your well-being:
Lemon / Matcha / Pineapple/ Turmeric/ Ginger/ Ashwagandha/ Lemon Balm
With every ingredient in just the right place, Wellness Super Blend Stress Less is your new chill pal. Mix into hot water and sip stress away.
*These statements have not been evaluated by the Food & Drug Administration. This product is not intended to diagnose, treat, cure or prevent any disease.