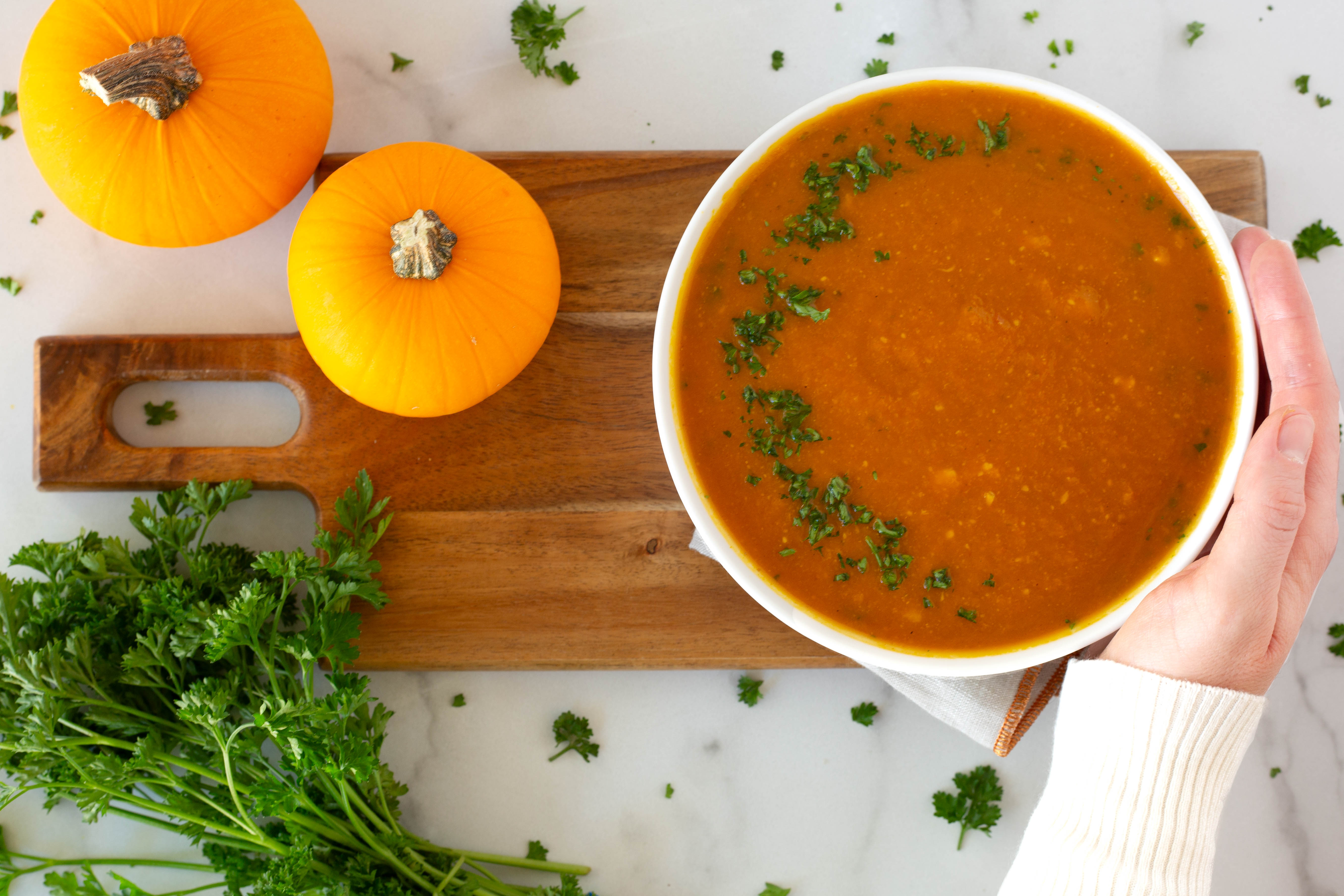 This hearty and flavorful Golden Pumpkin Soup brings warmth and vibrant color to your Halloween festivities. The combination of turmeric powder, pumpkin, and creamy coconut milk creates a delightful blend of flavors that's both comforting and visually appealing. Perfect for a comforting side dish or to save for Thanksgiving potlucks coming up next month.
INGREDIENTS
1 teaspoon turmeric powder
1 cup coconut milk
3 cups vegetable broth
Pink Himalayan Salt, to taste
3 cloves of minced garlic
2 Tbsp onion powder
1 Tbsp maple syrup, black pepper to taste
Fresh parsley and Pumpkin seeds to top
METHOD
1. In a large pot, sauté turmeric and chopped garlic in oil until aromatic.
2. Next, combine the pumpkin puree, broth, coconut milk, and additional spices. For a little extra sweetness add maple syrup (optional).
3. Bring the mixture to a gentle simmer on low-medium heat for 10 minutes.
4. Ladle the soup into bowls.
5. Garnish with a sprinkle of fresh parsley for an extra pop of color.