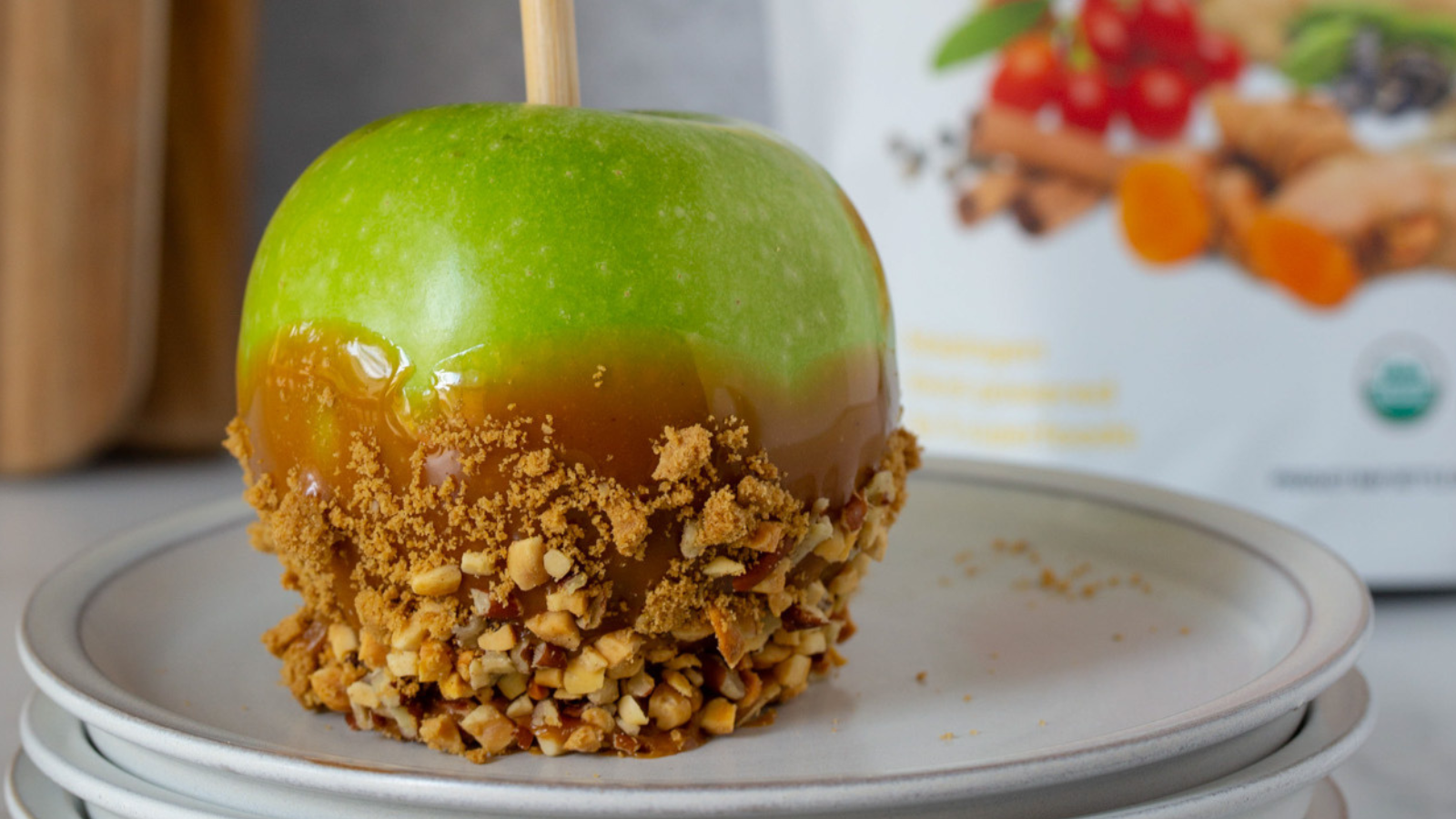 Gather your granny smith apples, a luscious jar of caramel sauce (store-bought or homemade, the choice is yours), and a few superfoods that will elevate these apples to a whole new level of deliciousness!
INGREDIENTS
4 granny smith apples (washed and dry)
Caramel sauce (store bought or homemade)
Chopped Pumpkin seeds
2 tbsp Sunfood Golden Milk Super Blend
METHOD
1. Melt Sunfood Golden Milk Latte mix into store bought caramel (use homemade recipe if preferred) in sauce pan on low heat, stirring occasionally
2. Remove from heat and allow to cool for 3-4 minutes.
3. Roll apples into caramel sauce and place on parchment paper.
4. Decorate with pumpkin seeds and graham cracker crumbs.
5. Chill in refrigerator for 20 minutes before serving.