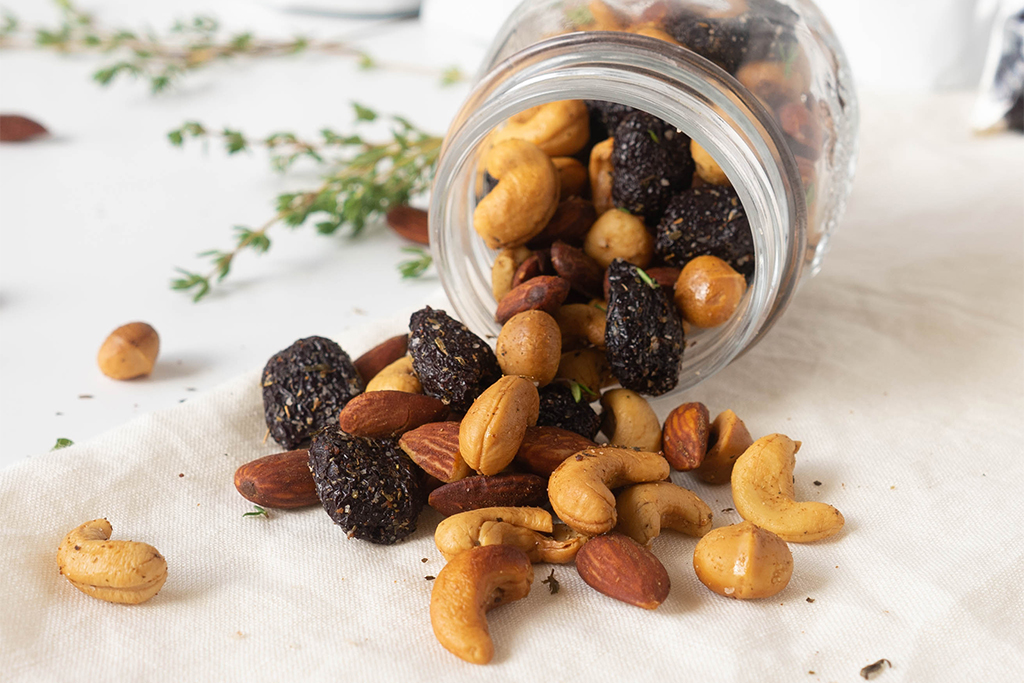 Skip the overpriced and preservative-filled snack mixes at the grocery store and make a fresh batch at home. This DIY Herbed Nuts & Olives Snack Mix Recipe is bursting with flavor and is oh-so-easy to make. It's a crunchy, savory, and comforting treat. Not only is this recipe packed with superfood nutrition, but the roasted nuts and olives paired with seasonal herbs will also make you feel all warm and toasty inside. Not to mention, our Herbed Black Botija Olives, with their pure and zesty flavor, are so popular, we can barely keep them in stock.
Pro Tip: Pack this mix in mason jars and tie it with a pretty ribbon for a unique holiday gift idea.
Here's how to whip up this delectable superfood snack mix today:
Ingredients
Method
Preheat oven to 300 degrees F and line a baking sheet with parchment paper.
In a medium bowl, mix all the nuts and olives with coconut oil.
Combine all spices, salt, and turmeric in a small bowl and pour over the nuts, tossing until evenly coated.
Spread nuts on baking sheet and bake for about 15 minutes, checking frequently.
Let cool and enjoy!