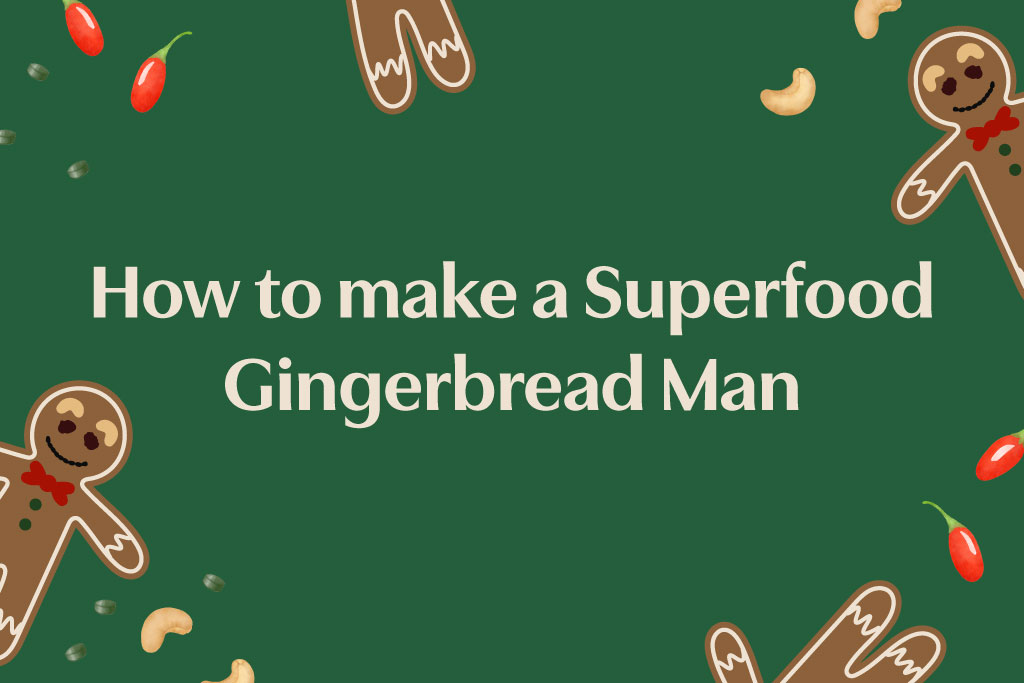 "Run, run, as fast as you can! You can't catch me—I'm the gingerbread man!" Want to know the secret to catching that pesky little gingerbread man? Fuel your winter festivities with superfoods. Okay, all jokes aside, decorating your gingerbread man with nutrient-dense superfoods is not only a fun activity to enjoy with the kids, but it's a healthier way to get in the holiday spirit. Here's how to do it!
Rock those creamy cashew brows!
Nutty brows are in this year... or maybe it was bushy brows? Either way, Sunfood Cashews are packed in 100% UV, moisture, and oxygen-proof pouches, meaning they will remain fresh and delicious longer. Your gingerbread man's brows will be lookin' fresh.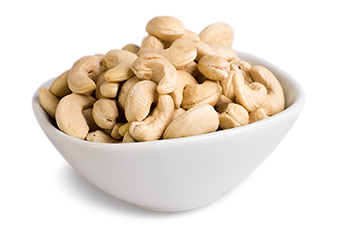 Crunchy cacao nibs are a sight for super eyes.
It wouldn't be a gingerbread man without something sweet! Create eyes with our Cacao Nibs for that extra sweet crunch. Plus, our organic cacao nibs are never genetically modified or chemically treated.
Goji berry bowties give a fancy touch.
Berry bowtie alert! Sunfood Goji Berries taste like a combination of cherries and cranberries. They're a good source of iron, potassium, and fiber to give you the longevity, vitality, and energy you need to keep going. Use these delectable berries to make an adorable bowtie – and for sweet flavor and nutritional benefits.
Chia Seeds make you smile!
Is there anything this tiny little seed can't do?! Packed with fiber to help regulate digestion, loaded with magnesium for better mood, and hold on to H2O molecules to keep you hydrated, it makes sense why chia seeds can make your gingerbread man (and your body) smile.
He's cute as a chlorella button.
Our Chlorella Tablets are an excellent source of immunity-supporting vitamin D – and they work as super cute buttons on your gingerbread man. The deep green color really adds to the holiday spirit.
Decorate with superfood icing.
Dress up your little gingerbread fella with icing of your choosing. Pro Tip: Mix some Sunfood Beet Powder in with your favorite icing for a pink look or our Supergreens for festive green. Plus, beet powder is revered by athletes and is believed it can help support athletic performance, stamina, and recovery. You'll be needing that to catch the gingerbread man. ;)