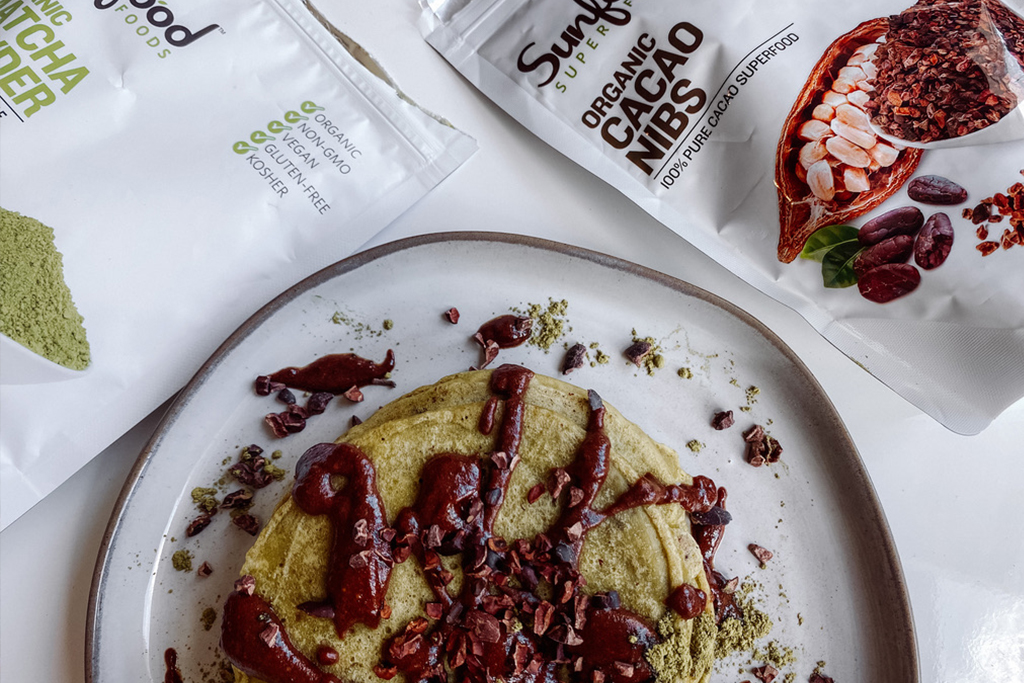 Don't flip out – just flip pancakes! Okay, all puns aside, the most delicious pancakes you'll ever eat have just entered your life. Don't let this moment pass you by! Emma from @emmalorrae on Instagram created this Vegan Matcha Chocolate Swirl Pancakes recipe to please your taste buds and your body. The energizing matcha brings that bright green color and the raw cacao makes the chocolate drizzle so fudgy and divine. It's sooo easy to make. Dig in!
INGREDIENTS

Pancakes

Chocolate Drizzle

2 tbsp nut butter
2 tbsp Sunfood Cacao Powder
3 tbsp maple syrup
Pinch of salt
1-3 tablespoons warm water

METHOD

Combine all pancake ingredients in a large bowl.
Cook pancakes over medium heat in a pan.
While pancakes are cooking, prepare the chocolate drizzle by combining all ingredients in a small bowl.
Plate your pancakes and then drizzle with chocolate. Don't forget the maple syrup!
Enjoy!
Check out https://www.instagram.com/emmalorrae/ for more tasty recipes from Emma.