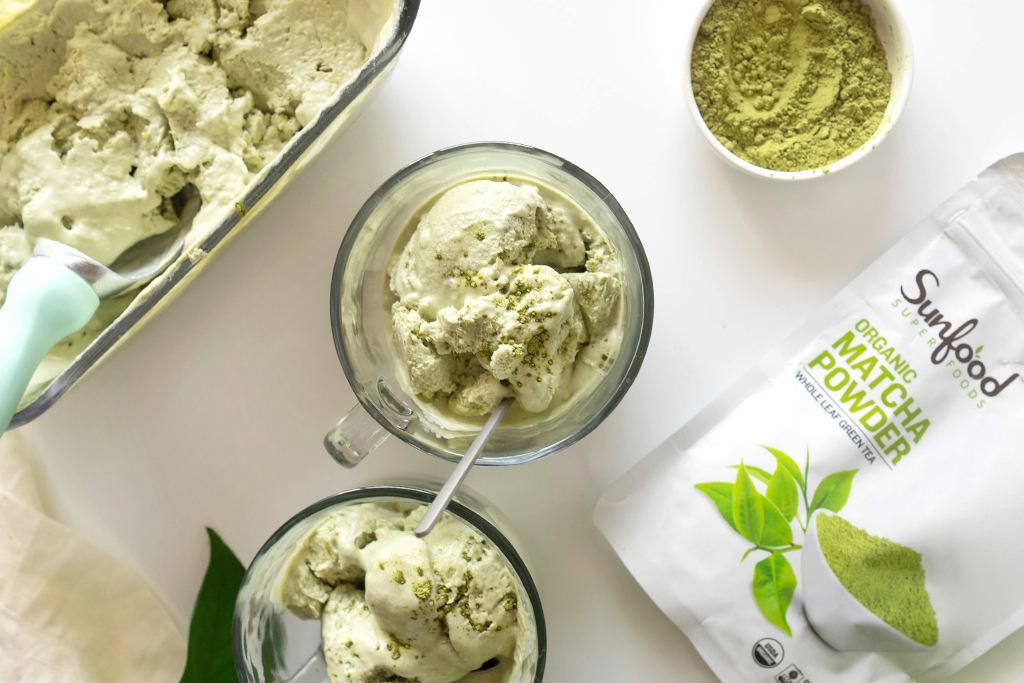 Matcha and coconut might not be the most obvious combination, but trust us, it's everything you want in a creamy frozen dessert. Our love of matcha knows no boundaries, so we use every opportunity to sneak it into our food repertoire.
Ingredients:
2 15 ounce cans full fat unsweetened coconut milk (refrigerate the cans overnight, use only the solid cream, not the liquid)
3/4 cup powdered sugar
1 tablespoon Sunfood Matcha Powder (or more for a stronger matcha flavor)
1 teaspoon vanilla extract
Method:
Add all ingredients to a medium bowl.
Mix together with a spatula until just combined.
Pour ice cream mixture into loaf pan. Cover with a lid or foil.
Place pan in freezer and let ice cream freeze for at least 5 hours.
Let ice cream thaw for 20 minutes before serving. Enjoy!