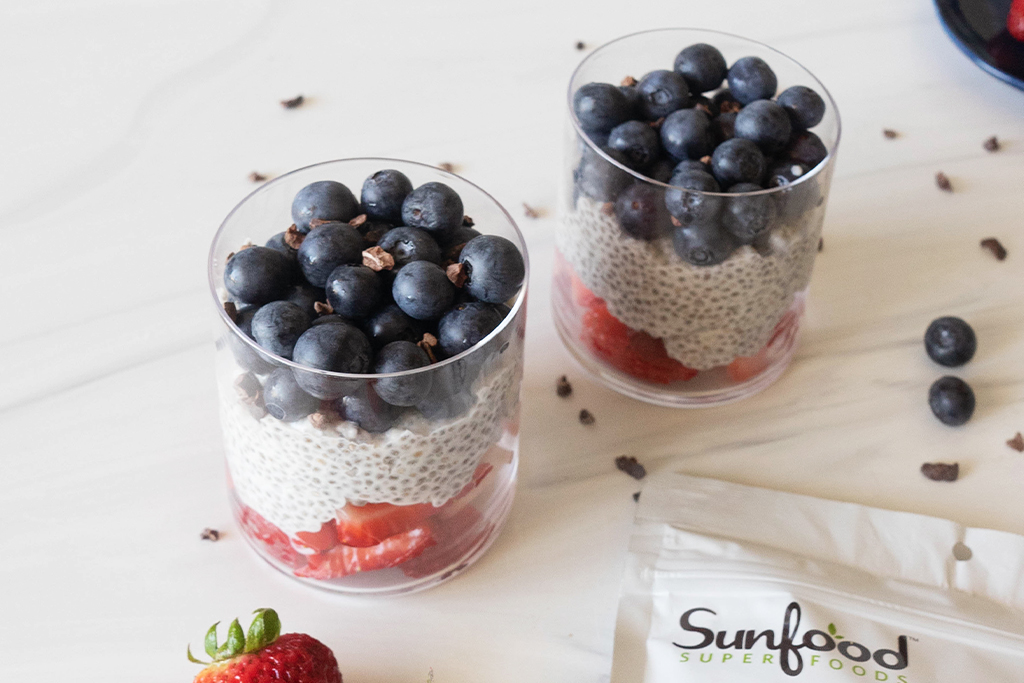 Looking for a summery, colorful, and nutritious treat that the kids will devour? Look no further! This layered chia seed pudding is an easy treat that will keep you and the family satisfied and energized for a day of fun in the sun. It's so creamy and crunchy - the best combo in our book. Plus, it has in-season summer fruit and raw organic chia seeds, a good source of magnesium, and an excellent source of fiber.
Ingredients:
Method:
Thoroughly combine 1 can of coconut milk, 1/3 cup chia seeds, 1 tsp vanilla extract, and 2 Tbsp maple syrup in a bowl.
Pour chia into sealable container and refrigerate for at least 4 hours.
Once chia pudding is set, layer the pudding with blueberries and strawberries and top with cacao nibs. Enjoy!