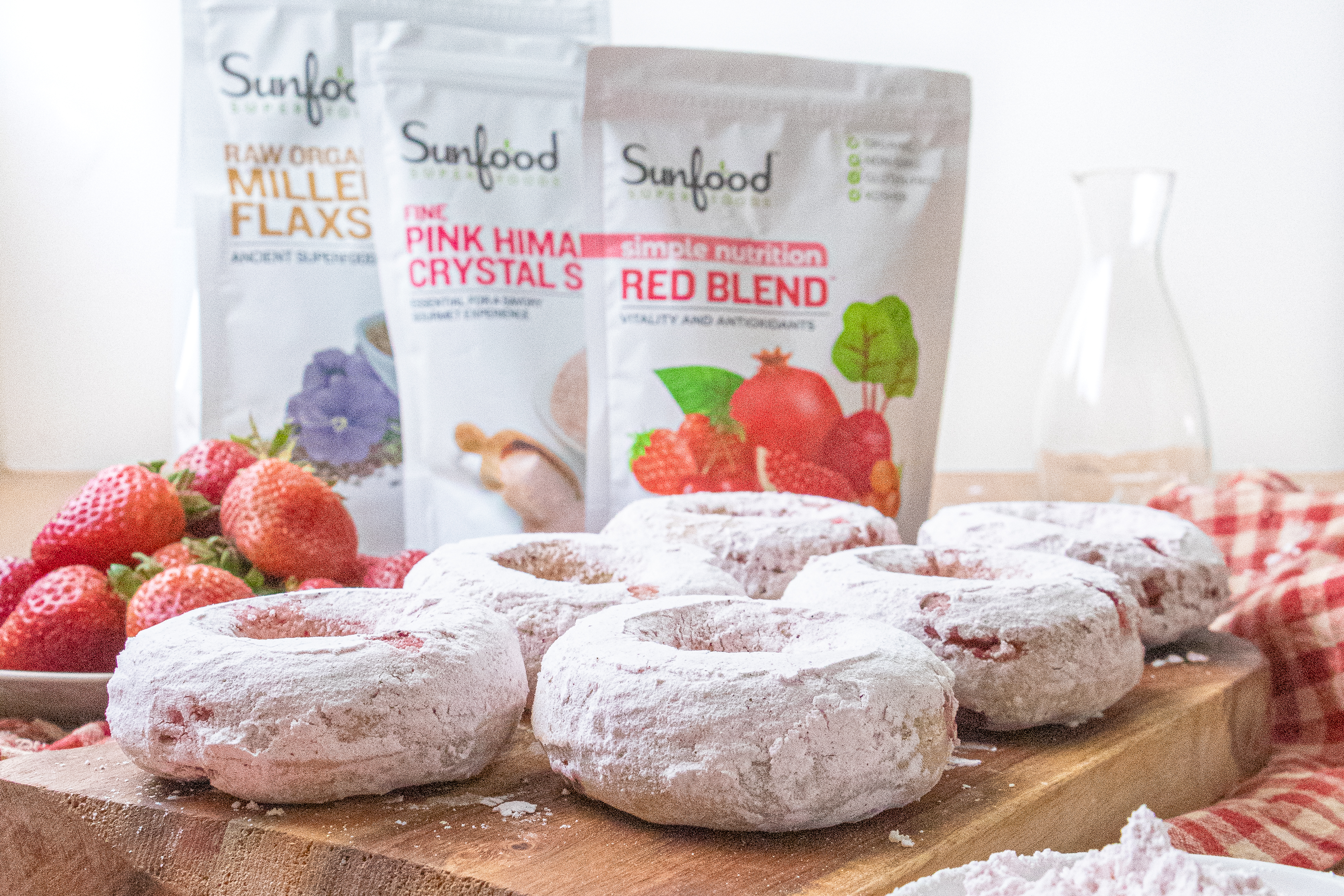 Craving summery strawberry sweets? Caitlin from @plant.well created a recipe powered by superfoods that's about to satisfy your craving. Introducing… Strawberry Red Blend Vegan Donuts! These fluffy baked donuts are filled with real strawberry chunks and coated in powdered sugar and Simple Nutrition Red Blend for that extra nutritional punch. The flavors of pomegranate, cherry, and strawberry make every bite taste like summer. Here's how to make it!
INGREDIENTS

METHOD

Preheat your oven to 350 degrees F and lightly grease a donut pan.
Mix chopped strawberries with a few tablespoons flour, set aside.
Mix oat milk and vinegar and pour into a large bowl. Add sugar, flax egg, oil and vanilla and mix well.
Add flour, baking powder, baking soda, and salt and mix. Fold in strawberries.
Fill donut pan to the top with batter. Bake for 10-12 minutes.
Once fully cooled, mix powdered sugar with Simple Nutrition Red Blend and dip donuts in one at a time, packing the sugar evenly over the donuts. Enjoy!
Chef's Tips from Caitlin:
*1 Tbsp ground flax seed mixed with 3 tbsp water.
**I recommend powdering the donuts right before serving - if they sit too long the sugar will start to melt.
Check out @plant.well for more tasty recipes from Caitlin.