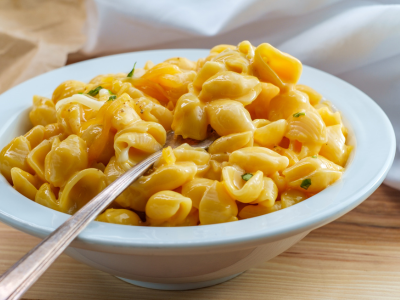 Turmeric is known to minimize inflammation, making it a fantastic addition to your child's diet. Our Turmeric Powder adds a delightful twist to classic butter noodles.
INGREDIENTS
1 cup cooked noodles
1/2 cup Frozen of fresh peas (optional)
1/2 tsp Turmeric Powder
2 tbsp butter of choice
Salt and pepper to taste
¼ cup parmesan cheese or nutritional yeast
METHOD
1. In a pan, melt the butter over medium heat.
2. Add Turmeric Powder and stir for 1-2 minutes until fragrant.
3. Add cooked noodles and peas.
4. Toss to coat everything with the turmeric-infused butter and add your parmesan cheese. For a plant-based version, toss with nutritional yeast.
5. Season with salt and pepper.