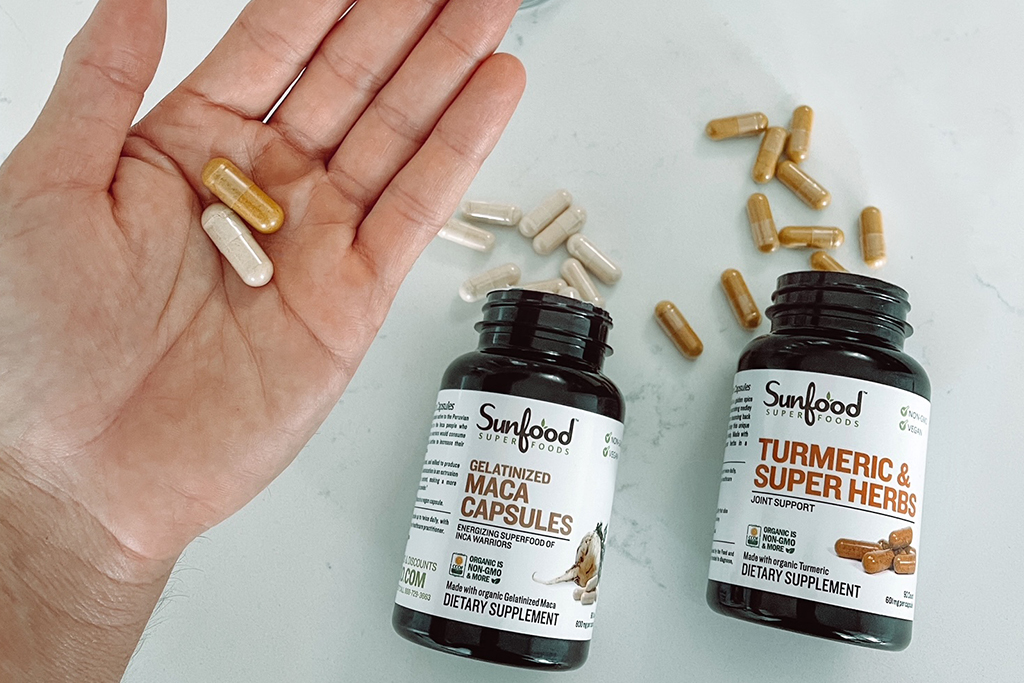 June 13-19 is Men's Health Awareness Week. Many men are surprised to learn that they have estrogen, that poor gut health can lead to low T, lack of focus, and low energy. Today, we're highlighting our go-to products that can support energy, gut health, better focus, and hormonal balance. Check out our favorite functional superfoods, blends, and supplements that can help men feel their best every day.
Try Beets & Mushrooms 30 minutes before your sweat session to get the most out of your workout.

It's an effective pre-workout that won't make your skin tingly and itchy and will help you push through those hard reps.

No added sugar
Athletes revere beets as an energy-supporting superfood.
Made with Lion's Mane and Cordyceps mushrooms to help with concentration.
Your mental energy is as vital as your physical energy. If you feel your concentration needs help, especially mid-day, sip on Cacao & Mushrooms.

It's a delicious chocolate functional drink created to help power your focus.

An excellent solution for optimal cognitive performance.
It supports brain function.
Made with Lion's Mane mushrooms.
Convenience is essential in modern-day life. So we put the same potent superfoods in easy-to-take capsules for those who are always on the go.

Turmeric & Super Herbs is a must-have for anyone active: endurance or weight training. Your joints adjust slower than your lungs of muscle fibers. Give them extra love.
Feeling energized starts with a healthy and happy gut. After all, it's hard to go after your goals when feeling sluggish and tired.

Try Supergreens & Protein - a customer favorite we can hardly keep in stock.

It boasts 19 green superfoods;
23g of grain-free plant-based protein per serving;
B vitamins complex for energy;
Excellent source of magnesium and iron - both are terrific for muscle recovery.
Supporting the immune system is more important than ever.

Spirulina & Chlorella Tablets are easy to take, have a satisfying crunch, and are one of our go-to superfoods to help with energy and overall well-being.

B vitamins complex for energy.
Good source of iron for muscle recovery.
Excellent source of vitamin A for a healthy immune function.
*Photos by Troy. Find @troy808 and troymanandic.com.