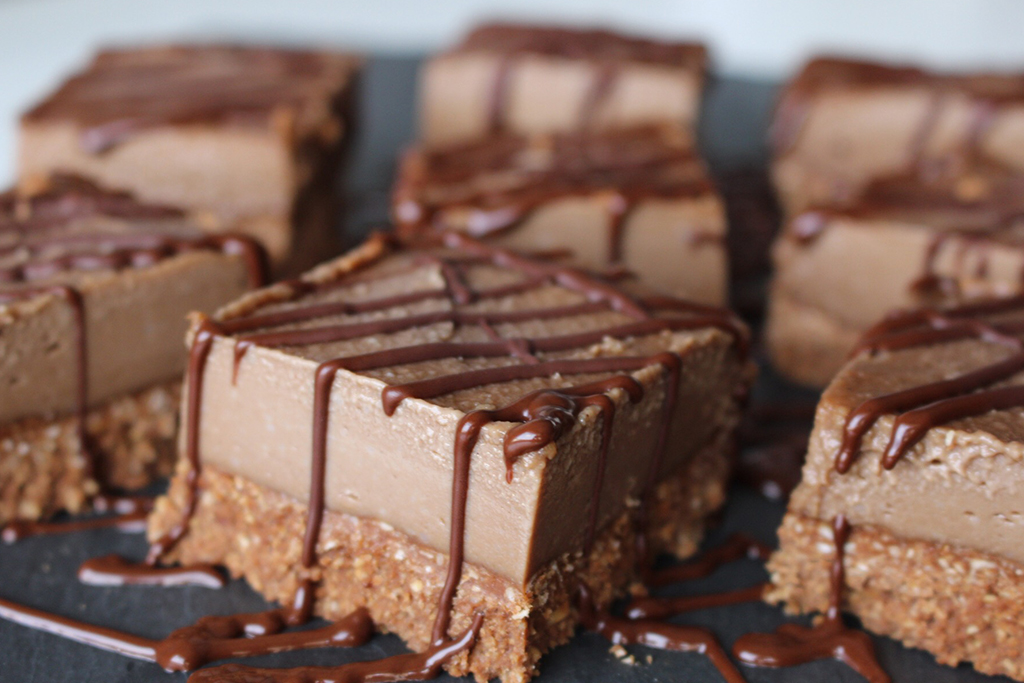 Hot summer day? Looking for something to cool off with that's creamy, chocolatey, and not ice cream? This is the recipe for you! Paola from @ohsothymely's No-Bake Plant-Based Cheesecake Squares will instantly cool your body down and elevate your mood. Whether you want to share this treat with your kids or you need a little mid-day work-from-home pick-me-up, you don't want to sleep on this tasty dessert. Oh – and did we mention it's no-bake? So you don't have to turn the oven on, heating up your home even more. Here's how to make 'em!
INGREDIENTS

Crust

Filling

METHOD

Blend crust ingredients until fine crumbs form.
Line a loaf pan with parchment paper and firmly press granola mixture into the bottom of the pan. Set aside.
Blend filling ingredients until smooth.
Pour mixture over crust and freeze for at least three hours before cutting into squares. Let the squares sit at room temperature for about 20 minutes to soften before serving.
Option: Drizzle with melted dairy-free chocolate after cutting into squares.
Enjoy!
Check out https://www.instagram.com/ohsothymely/ for more nourishing recipes from Paola.