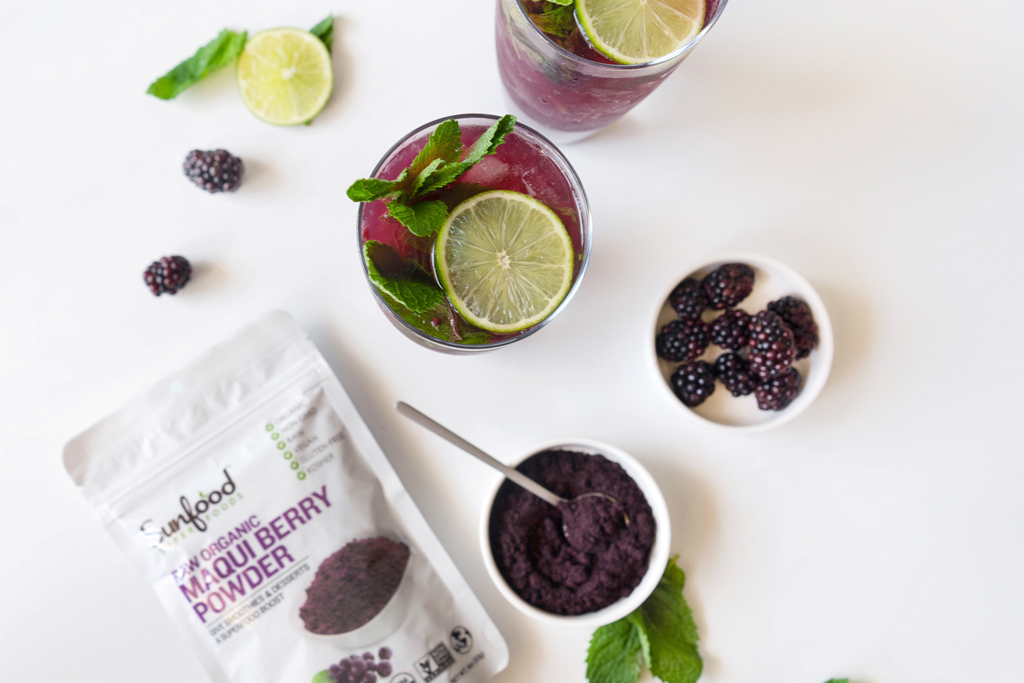 Maqui berry is a wild-grown Patagonian super berry that is said to contain the highest antioxidant value of any known fruit (believe it on not). Maqui berry has been used in spiritual ceremonies and as a staple food for the Mapuche Indians— one of the most ancient indigenous cultures in the world. Maqui berry is believed to help boost strength and stamina.
Our Maqui Berry Powder is made from ground maqui berries and is raw, organic, Non-GMO, and freeze-dried. Did we mention it's delicious, too? It has a pleasant, slightly tart flavor similar to blueberries and acai. But don't take our word for it.
I love this product. It's like the berries berry you've ever eaten. It's blueberry meets raspberry meets cherry - it's delish. I put a teaspoon in my green juice in the morning, and it improves the taste, and I get all the health benefits. I also sprinkle it on sliced bananas, and it's GREAT. I start to crave it sometimes. Definitely add it to your list." – Elle
"Can't imagine anyone not liking this :)" – Kristya
"I love to mix maqui powder with my orange juice in the morning, and it gives me extra energy for the day. It tastes great too - It's subtly sweet with a nice depth to it." – Lauren
We love maqui berry powder so much we put it in our smoothies and cheesecake.
Sunfood's "Natural Solutions" does not promote or suggest natural cures, natural healing or natural remedies for any disease, disorder or ailment thereof. This information should be treated as educational material gathered and discovered from various studies, clinical trials, and customer reviews. It is designed to encourage healthy lifestyles and independent conclusions in regard to natural products and alternative health choices. It is best to consult with your healthcare practitioner before attempting any form of natural cure, natural healing or natural remedy to any health issues.