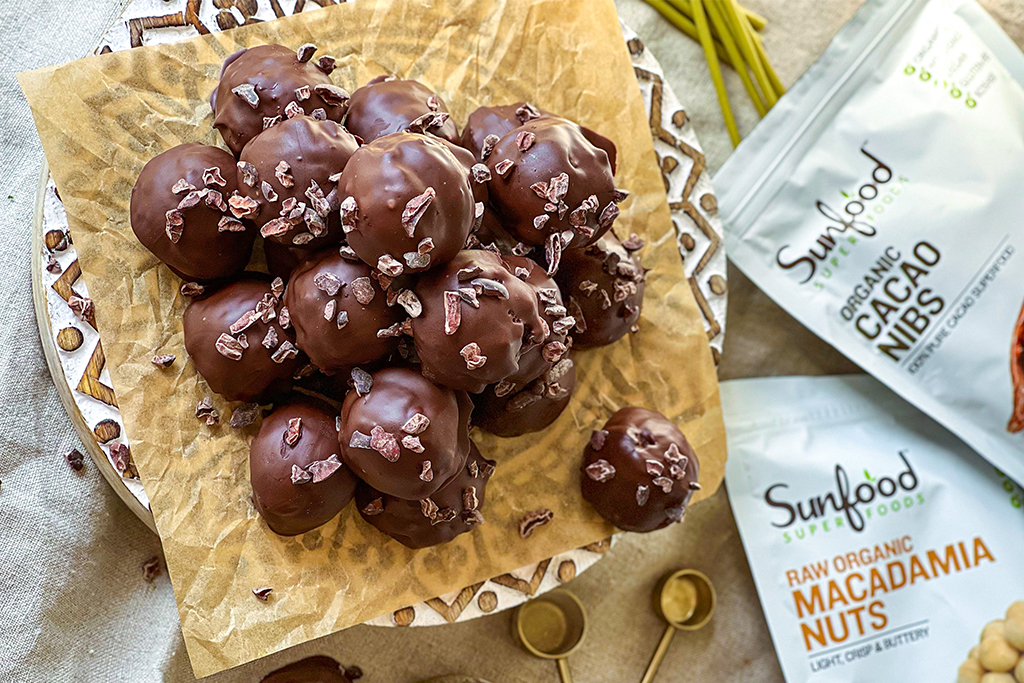 Summer means kids camps, road trips, play dates, afternoons at the beach - we wish! - and lots of snacks for the kids. Having superfoods on hand is an easy and convenient solution to keep hungry tummies full of nourishment. Got picky eaters at home? Try these kid-approved recipes featuring some of our favorite superfoods that will satisfy the kids and keep the parents sane.
| | |
| --- | --- |
| | Do you know the secret to becoming your kids' favorite parent? Homemade "Nutella!" This super easy DIY hazelnut chocolate spread with organic Cacao Powder is fun to make with the kids and enjoy together. Just a few ingredients, and you'll become your family's favorite chef. Promise! |
Just one bite of Jackfruitful Kitchen's sweet morsels will have you vibrating at a higher frequency. The super smooth and creamy texture tastes rich and decadent but is crafted with nutritious dates, power-packed macadamia nuts, and antioxidant-rich cacao!

Plus? They take just minutes to make. Here's how to do it!
| | |
| --- | --- |
| | We don't skimp on the number of superfoods we pack into each serving, and our Superfood Smoothie Mixes are proof. Need a quick and nourishing breakfast or a snack idea? Chocolate Superfood Smoothie Mix has it all: 13 potent superfoods, decadent chocolate flavor, and grain-free plant-based protein. Mix it with water or plant-based milk. Delicious and satisfying for happy kids and parents! |
| | |
| --- | --- |
| | These clusters are a perfect afternoon snack when you need a pick-me-up boost for extra energy and focus. They're easy to make, decadent, and satisfying. The sweetness of blueberries and creamy cashews balance rich cacao making for an irresistible flavor combination. We hear kids love these too! |