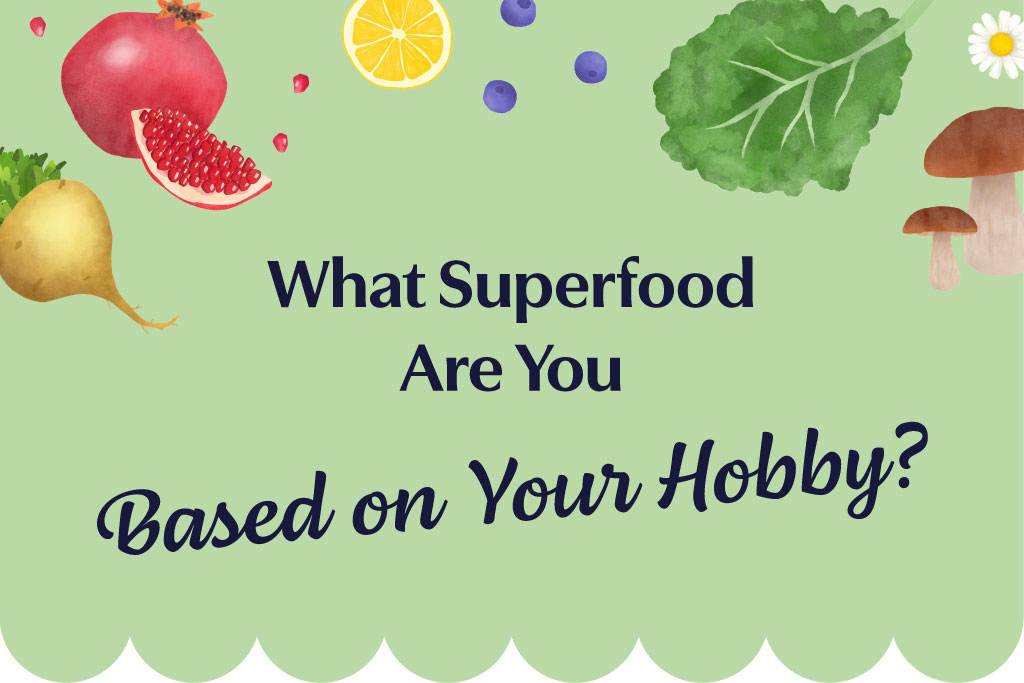 Free time can be very far and few between these days. How someone chooses to spend that precious free time can tell a lot about a person! So -- which superfood or Sunfood supplement are you based on your hobby? Let's find out!
Knitting, Cross Stitching, and Scrapbooking
If you spend your days knitting a new sweater for your dog, cross stitching your favorite quote, or making a scrapbook of the best summer memories with your kids, you are GOLDEN MILK!

Not only is a hot cup of this stuff a perfect pair for your cozy creative hobbies, but turmeric and black pepper in combination with adaptogenic root maca can help induce a sense of balance – just like these relaxing hobbies do.
Find yourself mastering the drop-in at the skatepark, or cross-stepping those toes to the nose on a stellar wave, or pedaling to the medal on long distance bike rides? If this is you, you're definitely SUPERGREENS AND PROTEIN!

This blend has a lot of personality, and so do you. With 19 green superfoods and 23 grams of protein per serving, this blend is your one-stop-shop for energy support. And if your hobby is chasing adrenaline, you're going to need it!
If you spend your free time binge watching movies, jamming out to new tunes, or reading the latest cozy mystery, you're not a couch potato—you just like to take things easy. Why make more work for yourself when you can relax? That's why you are SIMPLE NUTRITION RED BLEND AND GREEN BLEND!

These superfood blends were made to make getting your daily dose of fruits and veggies simple. No expensive juicers, no extreme fasting, just simple and delicious nutrition that you stir with water and enjoy.

Image by: @jayandkatecreate
Sometimes you just have to slow down, focus your awareness on your body, and indulge in the gratitude of the world around you. If you love practicing yoga, enjoying nature on hikes, and carving time out of your day for peaceful meditation, you are WELLNESS SUPER BLEND STRESS LESS.

This gut-friendly blend is made with Ashwagandha, an adaptogenic Ayurvedic herb, to help ease tension in the body. It's also made with matcha for that energy boost to move your body without the jitters. Yogis and hikers rejoice!
If you find yourself spending your free time doing things that your friend group may consider "homework" – like writing, puzzles, or crosswords – then your twin flame may just be MORINGA POWDER.

You love feeding your brain and so does the mighty Moringa! Moringa contains vitamin E and C which are key in preventing oxidative stress in the brain. It can help improve your mood and memory by helping regulate the brains' neurotransmitters. If you're a writer or brain-teaser fan, scooping some moringa into your smoothie is a no-brainer.